Japanese Nibbler Tournament- Saturday August 17th, 2013
On 17th Aug. at SEGA AVION Namba Osaka Japan, held First Ever JAPAN
NIBBLER Tournament.
Start at 18:00, and end at 22:30 (Japanese time) You can freely join the
tournament!
NEW Contestants are WELCOME!
We will USTREAM the tournament plays!
  Tournament was "Best score in 10 minutes," using Romset 9 (dots regenerate upon death at wave 32 and above)
The Best source for Nibbler gameplay tips is in Japan- http://nibbler-kouryaku.blogspot.jp/
More pictures from the Nibbler after-party- http://www.flickr.com/photos/sat7800/sets/72157635230605074/
The tournament was held in Osaka, Japan at
Advertisement for the tournament
Technical difficulties the night before the tournament!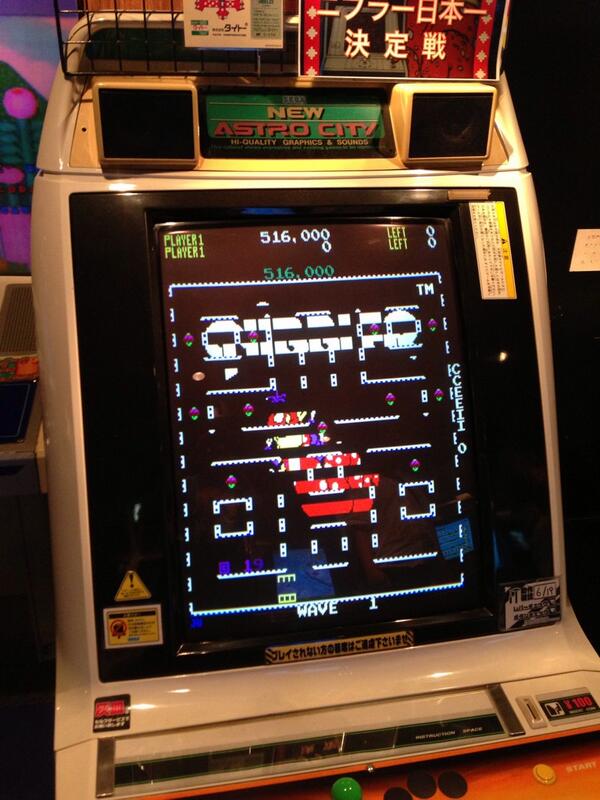 The tournament was streamed on the Internet for a global audience
Final Results from Tournament- BLOG
1st-  yamasan 1048760 (wave 44) 
2nd-  kyokugen 911900
3rd-  denji_n 897570 (Youtube)
Several quotes from the streamed event
After Party!
Extra Information about Nibbler
Japanese Game Broadcast:
Return to the More Games page